The Mindful Path to Peace | Many Paths to Peace
August 12 @ 7:00 PM

-

9:00 PM

$15.00
Event Navigation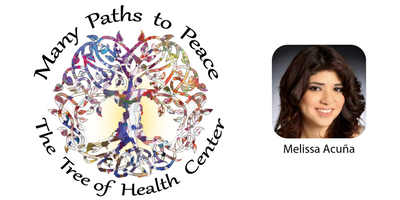 The Mindful Path to Peace
with Melissa Acuña
Date:  August 12th
Time:  7:00 to 9:00 PM
Where:  Jen Murphy Fitness, 113 W Harford St, Milford PA 18337
Melissa will be talking about why we should be teaching children mindfulness from a young age, how it leads to inner peace and, in turn, peace in the world. She will also discuss sources of information that children are receiving and provide examples of some children's books that every parent should read to their child. She will guide you in a few mindfulness techniques and, if time permits, an inner child meditation.
Melissa has been an international preschool & kindergarten teacher for 7 years. Despite cultural differences, she noticed that schools worldwide were missing one thing: mindfulness – something that she believes could solve most major issues in education. Since moving to the States, she has been working with The Tree of Health Center, helping to spread the message of love, compassion and authenticity. She is now teaching mindfulness to children and is on the path to integrate it into education. Melissa believes that, through mindfulness, we can heal the world.
For more information, please contact (973) 500-8813 or info@ttohc.com, or visit http://tree-health.com/many-paths-to-peace.