Service: Emotional Freedom Techniques (EFT – Tapping)
November 27, 2017 @ 4:00 PM

-

8:00 PM
Event Navigation
Sessions by appointment only      4:00 p.m. to 8:00 p.m.     Click here for session fees.
EFT is an emotional version of acupuncture, except we don't use needles. Instead, we (1) "tune in" to specific issues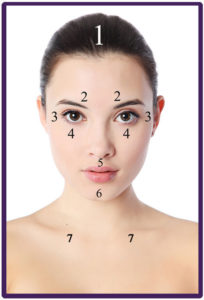 while (2) stimulating certain meridian points on the body by tapping on them with our fingertips. (See chart.) Properly done, EFT balances any disturbances in the meridian system and thus reduces the conventional therapy procedures from months or years down to minutes or hours. The process is very portable and learnable by almost everyone.
Improve Your:  Career  ♦  Abundance  ♦  Confidence  ♦  Relationships  ♦  Sports Performance
Release Your:  Fear  ♦  Grief  ♦  Anger  ♦  PTSD  ♦  Phobia  ♦  Anxiety  ♦  Stress  ♦  Insomnia  ♦  Trauma  ♦  Depression
There is a step between your memory and your emotion, and that step is a disturbance in your body's energies.  Those suffering from emotional pain wonder how to release what is blocking them from their ideal or better life. The answer is called Emotional Freedom Techniques.
For a free consultation or to book your appointment today, contact us at 973.500.8813.
The Tree of Health Center © All Rights Reserved
55 Newton-Sparta Rd., Unit 107, Newton, NJ 07860 | Phone: (973) 500-8813