Mindfulness for Kids
March 26, 2017 @ 11:30 AM

-

3:00 PM
Event Navigation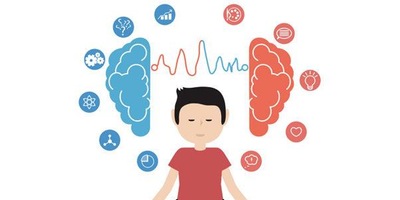 Mindfulness for Kids
Facilitated by Master International Teacher, Melissa Acuña, Author, The Benefit of Integrating Mindfulness into Schools
Six week series begins:
March 26, 2017
Ages 4 to 7 years old:  11:30 a.m. to 1 p.m.
Ages 8 to 12/13 years old:  1:30 p.m. to 3:00 p.m.
Children are coping with many different stressors, pressure and childhood trauma and issues. Without the tools to deal with these properly, it can often lead to greater difficulties in the future.
This Mindfulness for Kids program focuses on the six key life skills of mindfulness:  Focusing, Seeing, Feeling, Reframing, Caring & Connecting.
Children are encouraged to journal and do crafts and projects. Storybooks and short movie clips are used to introduce each theme and form a discussion. Discussions are enjoyed in sharing circles and heart to hearts. Children are encouraged to share their experiences and talk openly about their feelings and thoughts. Also included are mindful games to explore breath, mind and body, as well as kid-friendly meditation, yoga, qi-gong, music and chanting.  
Children will bring their learnings home where parents are encouraged to practice the lessons with their child / children as they build a strong foundation of mindfulness in their everyday lives.
Session Outline:
03/26/17  Quieting/Focusing
               >  Get-to-know-you and introduction to mindfulness (What is it, ABCs, meditation)
04/02/17  Quieting/Seeing
               >  Building our Attention Muscles (Focus on breath, quieting, observation/mindful looking)
04/09/17  Seeing/Feeling
               >  Awaken our Spidey Senses (Mindful listening / smell / touch / mindful eating)
04/23/17  Reframing
               >  Looking at things differently / positively
               >  Focus on gratitude
               >  Emotions (being reflective not reactive)
04/30/17  Caring
               >  Showing compassion, starting with myself
               >  Awareness meters / self-regulating

05/07/17  Connecting
               >  Compassion for others / relationships
               >  Problem-solving & team-work
Teacher Melissa Acuña is a kindergarten & pre-school teacher, Cambridge CELTA and trained in Montessori. She has a Master's Degree in International Teaching and has received continuing education in Mindfulness and Meditation, including the Silvia Mind System.  Melissa is also the author of "The Benefit of Integrating Mindfulness into Schools."
Register today and inspire your child / children to experience more peace, love, and joy in their lives.
Investment: $20 per class or $100 paid in advance.
Contact The Tree of Health Center at (973) 500-8813 or info@ttohc.com.
The Tree of Health Center © All Rights Reserved
55 Newton-Sparta Rd., Unit 107, Newton, NJ 07860 | Phone: (973) 500-8813